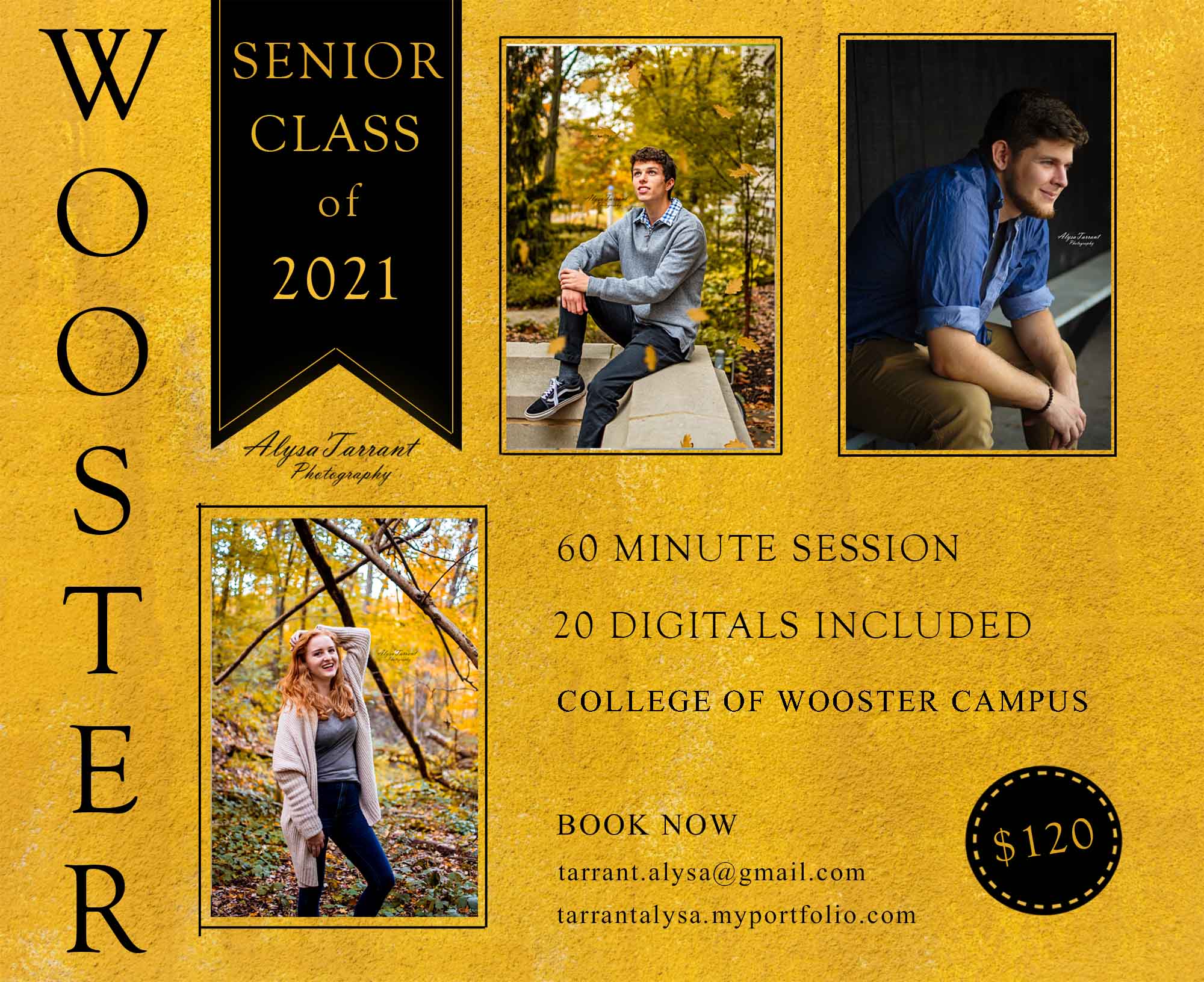 Phone number: 3174383597 Email: Alysa Tarrant
Calling the Class of 2021!
Senior year will be here before you know it and spring is the perfect time to capture the memory of the amazing senior year that's about to come.
Whether you've got a rising senior in high school and you want to be ready when yearbook submissions come around, or a rising (or current) senior in college, now is the perfect time to schedule a shoot for the quickly approaching spring months.
Email tarrant.alysa@gmail.com to schedule your shoot.
Price of $120 Includes:
-1-hour photo session on The College of Wooster Campus
-20 digitals for you to print and share online with friends and family
Please view my full portfolio here: https://tarrantalysa.myportfolio.com/work
Reviews can be found here: https://www.facebook.com/pg/alysatarrantphotography/reviews